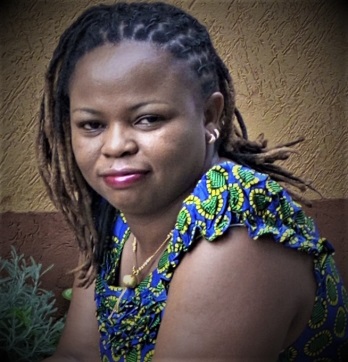 Dr. Esther Ndonga is a lecturer and coordinator for Student Mentorship, Quality Management Systems and Budgeting responsibilities in the department of epidemiology and Biostatics, School of Public Health. She is a holder of PhD in Public Health, MPH in Health Promotion and International Health and, Higher National Diploma in Medical Laboratory Sciences (Microbiology and Immunology.)
Teaching experience
Dr. Ndonga  has twelve years of teaching experience having taught in a number of  institutions including; Kenyatta University, Technical University of Kenya,Jomo Kenyatta University of Science and Technology, University of Nairobi, Pioneer International University, Nairobi Royal College of Science and Technology and currently  Mount  Kenya University.
Consultancies conducted
Conducted consultancy for AMREF Head Quarters, Nairobi 1n 2012
Scholarship grants attracted
Jointly with others attracted DAAD scholarship grant
Publications
Ndonga,E., Ng'ang'a,Z., Muniu,E., Karama,M., Matu, M ( 2014). Barriers to Uptake and Effective Integration of PMTCT into SRH Services in Selected Health Facilities in Nairobi County, Kenya. Journal of Pediatrics & Neonatal Volume 1, 4
Ndonga, E., Ng'ang'a, Z., Muniu, E., Karama, M., Matu, M (2014). Perceived benefits of integrating sexual and reproductive health (SRH) services into prevention of mother to child transmission (PMTCT) of HIV programme on infected   postnatal mothers in Nairobi County, Kenya. African Journal of Health Sciences,  27, ( 3 ): 25 5 – 26
Omeno, J., Ndonga, E., Seroney, E., Eloko,G( 2018). Knowledge, practices and constraints to the practice of preventive measures against dental caries among adolescents residing at Kinsenso in the city of Kinshasa. Afr. Med., vol. 12
, Ndonga, E., Muchiri, J. (2019) Attitude of health care providers of beyond zero mobile van clinic with health care providers in main health facilities in Laikipia county, Kenya. Int. J. Adv. Multidiscip. Res. (2019). 6(2): 1-13.
Researches conducted
Effects of integrated Sexual and Reproductive Health (SRH) and Prevention of Mother to Child Transmission (PMTCT) services in Mother to Child Transmission (MTCT) outcomes among HIV infected postnatal mothers at selected health facilities in Nairobi County, Kenya.
Assessing barriers to Prevention of Mother to Child (PMTCT) uptake in Pumwani hospital, Nairobi, Kenya.
Assessment of factors affecting under 5 years children suffering from Pulmonary Tuberculosis (PTB) in Kenyatta national hospital, Nairobi, Kenya.
Ongoing research; Determinants of Autism spectrum disorders ( ASD) in children between 2 – 15 years in Kenya and Uganda; A case control community based study. (proposal writing level
Conferences presentations;
Assessing barriers to Prevention of Mother to Child (PMTCT) uptake in Pumwani hospital, Nairobi, Kenya.
The Effect of Implementing an adolescence sexual reproductive health Program on the Sexual Outcomes of Youth in Nyanza Province, Kenya ( associate author)
Assessment of sustainability of civil society organisation funded by Maanisha project in western Kenya.(Associate author)
Using structured HIV district data review meetings as a strategy to strengthen coordination and collaboration on HIV strategic information in Kenya.(associate author)
A Rapid Needs Assessment on Organizational Capacity for HIV Monitoring and Evaluation in Kenya: Towards Strengthening HIV Monitoring and evaluation. ( associate author)
Supervision of Postgraduate students
Supervises several postgraduate students (PhD and Masters where some have successfully completed.
Community service
Team Leader in the Annual medical camp organized by Deliverance Church Kenya, Vice Chair– Differently talented Society of Kenya and Motivational speaker- Career identification and progress in girls secondary schools.