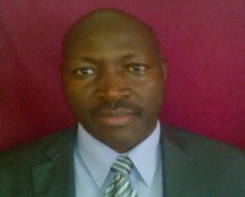 Welcome message by Head of Department
For and on behalf of the staff in the department of Epidemiology and Biostatistics in the School of Public Health, College of Health Sciences, I welcome all our alumni, prospective and current students to the programmes we offer. The department is supported by qualified and dedicated teaching staff who are committed to achieve the Departmental Quality Objectives i.e.) i) To increase lecturer and students' class attendance rates ii) Improve and invest in Research and Development and iii) Provide Community Service to our partners and collaborators. Our programmes attract students/professionals from all health related disciplines including; medical doctors, nurses, dentists, clinical officers, pharmacists, nutritionists, laboratory and biomedical scientists, public health experts among others.
The department strives to look for tuition/research grants and scholarships to support our students. We expose our students to presentations in scientific conferences by making them participate as organizers, rapporteurs, presenters, note takers and further guide them on how and where to publish their works. Our programmes have clear career trajectories where students may choose to pursue job opportunity prospects in any of these career paths i.e. academia, industry, public service, research, private practice or even working in the NGO world. In collaboration with an external university, plans to start postdoctoral fellowship research   training programme are at advanced stage. The department aggressively looks for opportunities for continuous staff development including but not limited to opportunities to attend and make conference presentations, scientific summits, workshops, publications, short-term professional training as well as exposure to periodic in-house training on pedagogy. This is meant to support staff upgrade and renew their competencies especially in the area of supervision of postgraduate students.
Our long term goal is to provide a conducive learning environment where students pursuing advanced degrees can be supported to incubate, develop and test new and novel ideas/frameworks and models which can be used to reduce the burden of diseases and ultimately improve the quality and quantity of life in the region and beyond.  In view of the above, we encourage qualified prospective candidates who may not be able to enroll in our regular learning modes to take advantage of online learning platforms (ODEL) to pursue their studies with us at the comfort of their geographical regions and at own pace.
Faculty Members:
Dr. Dominic M. Mogere, PhD, MCHD, Head of Department
Dr. Joseph Juma- Coordination of Postgraduate programmes
Dr. Esther Ndonga- Coordination of Quality Management System (QMS), Mentorship and Budget
Dr. Tabither Gitau- Coordination of Research, Consultancy and Community Service
Ms Violet Maritim- Coordination of Teaching, Teaching Timetables, Workload and Curricula Development
Mr. Jared Ogolla- Coordination of Nairobi campus and  graduation matters
Ms Lillian Aballa- Coordination of Examinations, Admissions, Registration and Orientation
Mr. Shadarack Opon- Coordination of Digital varsity, Diaspora matters  and Virtual learning
Mr.Peterson Kariuki- Coordination of Student attachments and assessments
Mr. Patrick Ruto- Coordination of student laboratory experience
The department offers five academic programmes;
Doctor of Philosophy in Public Health
Master of Public Health with three specializations i.e ( Epidemiology and Disease Control, Monitoring and Evaluation, International health and Development )
Master of Public Health- Reproductive Health
Master of Health Systems Management
Bachelor of Science in Health Systems Management